This is a Demo of an Artificial Boothmate that prompts the interpreter in real-time with numbers, a very well-known problem trigger in simultaneous interpretation.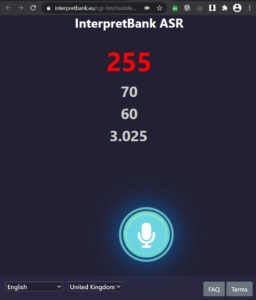 TRY OUR AI-ENHANCED INTERPRETING TOOL FOR NUMBERS
For more information on how to set it up, please refer to this page. You can also watch this short video tutorial by TechForWord.
Declaration of financial support: The author(s) received no financial support for the research, authorship, and/or publication of this project.