Claudio Fantinuoli is a Senior Lecturer and Researcher at the University of Mainz/Germersheim and is Head of AI at Kudo Inc. He is the founder of the CAI tool InterpretBank. He also teaches an introductory class in Speech-to-Text translation and Augmented Human Interpretation at the Post Graduate Center of the University of Vienna and is a consultant for several bodies of the European Institutions in areas such as speech recognition, speech translation and computer-assisted interpreting.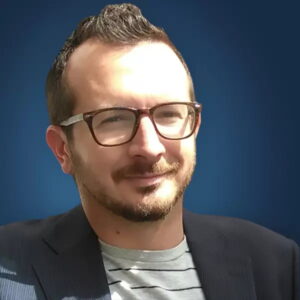 Claudio is interested in multilingual communication and the diverse approach to speech translation between humans and machines as well as in how new technologies, especially AI, can support human interpreters. To gain insights into these questions, he develops and studies computational systems to automatically translate speeches or to assist interpreters in doing so. The ultimate goal of Claudio's research is to empower human interpreters in their activity and to bring about a more precise characterization of what is unique in human interpretation.

Bianca Prandi holds a Master's Degree in Conference Interpreting from the University of Bologna/Forlì. She is currently a Ph.D. candidate and a research associate at the University of Mainz/Germersheim. She is the co-founder of Interpremy, a research-based online training project for conference interpreters and interpreting students, and collaborates with the Postgraduate Centre of the University of Vienna as a lecturer in Computer-Assisted Interpreting and Remote Simultaneous Interpreting.
Her current research project focuses on how Computer-Assisted Interpreting tools can enhance interpreters' performance and on exploring the impact of their integration in interpreters' workflow from a cognitive perspective. Her research interests include Computer-Assisted Interpreting, cognition in spoken multilingual communication, and Natural Language Processing. With her research, she hopes to dispel common misconceptions about technology-assisted interpreting and to empower interpreters through technology.